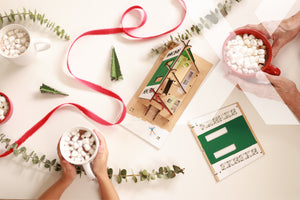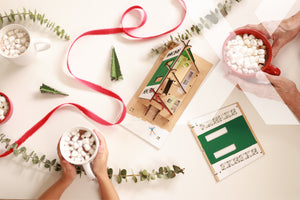 Fall in love with hands on architecture
At stix + brix, we believe there is a true joy that comes from creative work. Through our kits, kids are able to experience that joy and sense of accomplishment from a young age, learning in a hands-on, unique and exciting way.
A WINTER CABIN GETAWAY
Discover an Evergreen Winter Cabin nestled amidst tall pine trees. Its cozy A-frame design invites you to relax by the fireplace, where you can unwind and enjoy the wintery vibes. Come and experience the magic of a true winter wonderland.

JOIN US IN A HANDS-ON
ADVENTURE THAT OPENS DOORS
TO LEARN THROUGH PLAY.
"These kits are amazing! From the detail to the solid construction, they are simple enough to build that our children never get frustrated but complicated enough that they feel challenged and don't get bored!"
- Jordan, mom of 10 year old
be a part of the community @stix_and_brix